A TALE OF TWO SERVERS
Honey and I walked into a bagel restaurant for dinner. She had eaten there for lunch and highly recommended it. As soon as the door shut behind us, one of the servers told us that they were closed and had not had time to lock the door and turn off the "OPEN" sign.
We were already out on the sidewalk when another server chased us down and offered us free bagels if we came back in. It seems that they trash all left-over bagels at the end of the day and were willing to share with us to lessen our disappointment.
We took home a baker's dozen bagels and had enough to share with our extended family.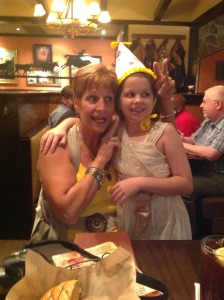 Server 1 alienated us.
Server 2 made us feel welcome, gave us something for nothing and made us want to come back. Honey has, in fact, taken a friend and gone back during a girls outing.
Server 2 at Bagel Brothers in the Traditions knows something about service.