Markets vs Grocery Stores
I went through a period in my youth where I considered going to law school. In those days, Sociology was an acceptable undergraduate degree to have as a prerequisite. So, I 'double-majored' in business and sociology. It's is no surprise, then, when I have random thoughts about why as a society we gravitate toward certain things. Things like becoming Publix Snobs.
At the end of March, I was fortunate enough to be in a group of 17 friends from the Indialantic/Indian Harbour Beach area to vacation in the Florida Keys. We rented 3 houses in the same neighborhood and inhabited them by family group, with each family being responsible to provide the dinner repast for the entire herd, at least once. It was during a grocery shopping trip for one of these feasts that I accused friend Derrian of being a Publix Snob. To which she freely admitted-to no one's surprise!
Friends, frequent readers, freaks and fossils, we all have become grocery shopping snobs of some sort. We've had to for various reasons. There is a Winn-Dixie, Publix, Aldi, Wal-Mart, Target, or other regional/national grocery store in every 4-mile radius. Our peers shop at these stores. Smaller stores are ethnic, have the mom-and-pop syndrome, aren't as modern, are not as convenient, or? In short smaller stores, markets, have no snob appeal to the majority of the populace.
As I look back on my shopping habit history, there are distinct periods of evolution and regression. Let me explain. When I was a carefree boy at home, most of my shopping was candy and soda at Pop Malloy's or the Davis Grocery. Both of these wood buildings sold kerosene and gasoline in addition to groceries and were owned by local families. These were the precursors to 7-11 stores. At that time, Mama shopped at the corner produce market and Winn-Dixie downtown. Then, a Publix was built close to home and Mama and Daddy shopped there for convenience. When my wife started shopping for our family, I was building Winn-Dixies for a living and the choice for buying groceries was simple. Spend your money where you make it. With slight deviations, concentrating on Piggly-Wiggly, Wal-Mart, Kroger, Save-a-Lot, or Publix, that remained my habit until recently.
Fast forward to the beginning of May when Angela and I changed our diet to exclude all processed foods, all grains, etc. to concentrate on lean meats, fresh fruits and fresh vegetables. We are back at local markets for the freshness and cost savings.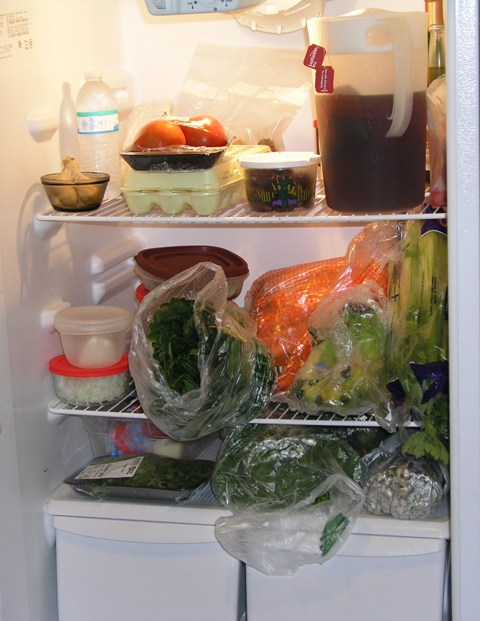 So far, we have found 2 fantastic markets where food is fresher, prices are considerably lower than snobby stores and ethnicity is evident but not oppressive in any way. One of these markets offers two free glasses of beer while you shop! By comparison, we should get a 6-pack at the bigger, more expensive stores. I'm not talking about roadside markets, rather well established stores with carts, parking lots, and lots staple items.
Please stop here and re-read the paragraph above. Need I say more than "food is fresher, prices are considerably lower"? Okay, here's the numbers for those who need me to say more. We spent less than $60 last week and less than $50 this week for all of the fresh vegetables and fruit we can eat. I've even bought extra fruit and vegetables to dehydrate for snacks in these numbers.
Do we drive a little further? Yes.
Do we need to keep an eye behind us for the mad shoppers and choo-choos in the smaller aisles who know what they want and will run over anyone in their way? Yes.
Are the stores a little less modern? Yes
Is it worth the freshness and savings? Hell Yes.
My common sense and my sense of adventure says that shopping at markets is smart and fun. Now if I can just find a meat market that's affordable. I'll be able to pass all of those big box stores and my peers in them who are paying more and getting less.